Counseling & Psychological Services (CAPS) is available for currently enrolled undergraduate and graduate students. Counseling provides an opportunity for students to explore personal problems or concerns in a brief treatment model. Students often come to CAPS for issues such as relationship problems, emotional or social difficulties, symptoms of anxiety and depression, sexuality, sexual orientation, gender identity, substance use, and concerns about academic progress or direction.
For parents and/or family members of incoming students, please click here to read a letter with tips and recommendations.
Current Telebehavioral Health Services
If you are feeling intense emotional distress (such as family issues, friendship issues, a recent break up with a significant other, death in the family) that is not life-threatening, we are able to schedule a crisis appointment. 
If you are experiencing a life-threatening crisis or a mental health emergency (thoughts of suicide, thoughts of harming someone else, psychosis), please call the National Suicide Prevention Hotline (800-273-8255), dial 911, or go to your nearest emergency room for immediate help.
During a consultation meeting, students speak to a counselor to receive guidance or support on an issue where a professional could be helpful. They will also share what to expect from a virtual visit, review some important pieces of information about privacy practices, and offer to schedule another virtual counseling appointment if telebehavioral health is a good fit for the presenting concerns. 
If telebehavioral visits are not a good fit for a student, the counselor will provide community resources more suitable for the student's needs.
Students interested in Individual Brief Counseling should call and schedule a Consultation appointment first to learn more about telebehavioral health and discuss whether it would be a good fit. Following the consultation appointment, Individual Brief Counseling would be a good fit, the counselor will schedule a follow up 45-minute, individual counseling appointment via Zoom audio and/or video.
For students who need assistance in connecting with local resources (in San Francisco or closer to home), applying for or using their insurance benefits, or help securing long- term therapy in their community, a Case Management appointment could be helpful. 
Virtual workshops are being offered for students via Zoom beginning Monday, April 13th. These virtual workshops are designed to provide students with proactive wellness practices to help with understanding and managing stress and anxiety. For more information, please visit the CAPS Virtual Workshops page.
Alcohol and Other Drug (AOD) counseling service provides support for students struggling with substance related problems through assessment, counseling and referrals. For students interested in exploring the impact alcohol and other drugs is having on their life AOD counseling is a safe, non-judgmental and confidential space for students to talk and receive useful tools and resources. 
The SAFE Place is a survivor-focused, trauma-informed program that provides free and confidential support services to survivors of sexual assault, intimate partner violence, stalking, and sexual harassment (sexual violence) while working with campus partners to end sexual violence. All advocacy services will be provided through appropriate telebehavioral health methods including telephone and zoom video calls.
Other Services (Adjusted for Academic Year 2020-2021)
Personal development groups are available for students which focus on specific problem areas such as shyness, procrastination, assertiveness, and family concerns. Other groups discuss broader life issues such as interpersonal relationships.
The Counseling & Psychological Services provides referral assistance to students who may be in need of mental health services unavailable on campus.
The Peggy H. Smith Counseling Clinic provides individual, couples, and group counseling to San Francisco State registered students and is a sponsored graduate training program of the Counseling & Psychological Services and the Department of Counseling. There are no fees for services.
Let's Talk is brief consultation that is available to all student residents within University Housing at San Francisco State University.
Confidentiality and Scope of Services
CAPS strictly protects the confidentiality of information shared during sessions.  Per the policy of Counseling & Psychological Services, we do not communicate with our clients via email.
Limits of Confidentiality
There are exceptions to confidentiality of therapist-patient information set by California law:
If you tell your counselor you were abused as a child, and you are under 18 years of age at the time you tell the counselor, the counselor must report the abuse to Child Protective Services. If you are over 18 when you tell the counselor, but there is a child at risk by the same abuser, then the counselor may be required to make a report.
If you tell your counselor about being sexually assaulted, the counselor is not required to make a report unless you are under 18 at the time you tell the counselor.
If you tell your counselor about elder abuse, the counselor may be required to make a report.
If you tell your counselor that you actually intend to cause imminent, life-threatening harm to yourself, the counselor is legally obligated to take whatever actions seem necessary to protect you from harm.
If you tell your counselor that you actually intend to do imminent bodily harm to a specific person(s), the law calls for your counselor to inform the authorities and intended victim(s), and to take additional action if necessary.
We offer brief treatment and we encourage students to access mental health services if they are covered by insurance for longer term counseling. We have provided guidelines on accessing insurance or you can make an appointment to meet with a counselor to help you with the process.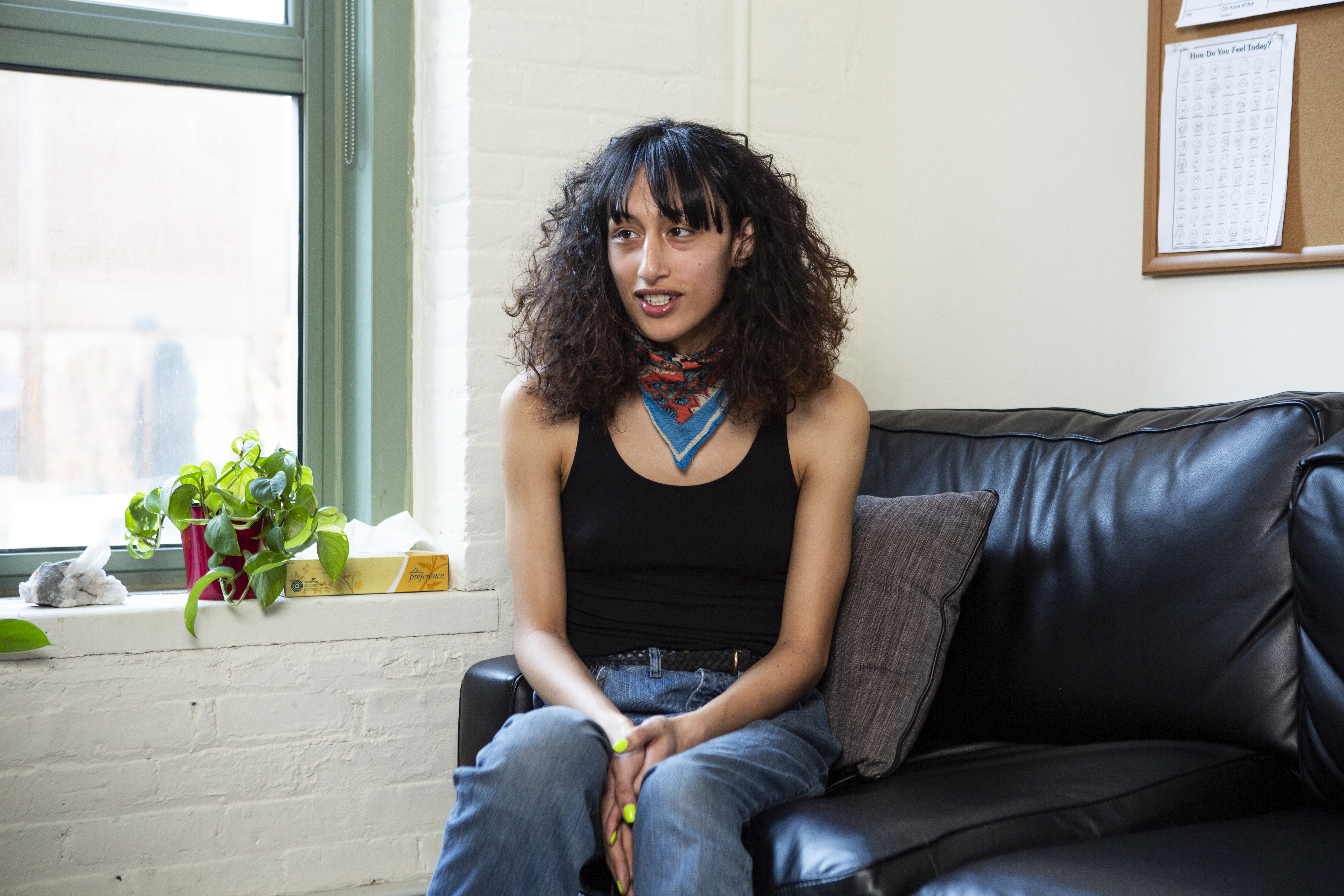 Make an Appointment
If you're interested in mental health services, please follow these steps:
Contact us at (415) 338-2208.
Specify which service you are interested in.
Our staff will ask you a few questions and inform you about our current counseling services. 
Our staff will schedule an appointment with a counselor.
You are now good to go. 
On the day of your appointment, you will meet with your counselor by accessing the "myHealth" portal on our main CAPS homepage (top right hand corner, yellow "myHealth Log In" button), where you will complete paperwork and receive the link for your Zoom meeting. *The link will only be available on the portal 30 minutes before the scheduled appointment time.
Consent and Intake Forms
Use the following links to download any necessary forms needed for your session.